Yesterday, the Prix de Lausanne was awarded to future étoiles. Unfortunately, the tix sold out so fast, there were no seats left by the time I checked at the beginning of the year. So we settled for the 40 years of laureates Gala. What a beautiful experience! Just the crème de la crème of Ballet dancers and amazing choreographies. I was very impressed by a choreography from Maurice Béjart, our local contemporary dance god (yep, a Metro stop in Lausanne is named after him). Check if the company is touring in your city, if you love contemporary dance, you will love the Béjart Ballet. The other choreography I got lost in was by the twins Jiri and Otto Bubenicek and Jon Vallejo. The choreography took me straight back to the Inujima Art Project and the work Icarus Cell from the series Hero Dry Cell by Yanagi Yukinori in the Seirensho on Inushima and the work Open Field by James Turrell in the Chichu Art Museum on Naoshima. Open Field is an amazing piece of art which "interacts" with the visitor as he can literally walk into the art space and get absorbed by it.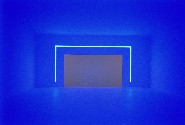 The allusion to art oeuvres and the ethereal dance performances and choreographies are one part, the other fun part of ballet are the costumes and tutus. I never took classes, so I never owned a tutu but there is an undeniable "princess" appeal to it. And yes, I do owe since Spring 2011 a "ballet skirt" and while I don't feel more princessy, it definitely gives your walk a certain gracefulness and mouvement.
In case this post has inspired you to take ballet lessons, the book "100 Lessons in Classical Ballet" should keep you occupied for a while. If you strive for more, the NYC Ballet has also a Ballet Workout book. If you are more interested in the history of ballet, this book will give you ample insight.